January 18, 2014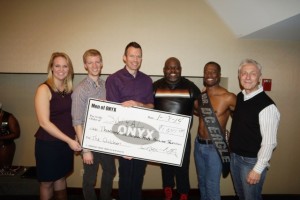 The Men of ONYX held their annual Cocktail Party during Mid-Atlantic Leather Weekend (MAL) in Washington, DC. For the third year in a row, the Cocktail Party featured a Leather Gear/ Underwear Show and Live Auction. 100% of the proceeds benefited SMYAL, a local DC charitable organization dedicated to empowering LGBTQ youth.  The Auction raised a total of $1650 for SMYAL.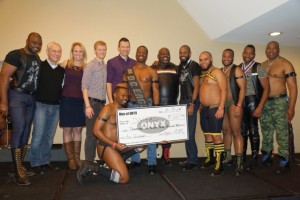 Additional donations during the Cocktail Party benefited the ONYX IML Travel Fund, which supports ONYX members who will be competing at IML. This year, the Travel Fund will support (L-R) Mr. Hideaway Leather 2014, Mr. Southeast Leather Fest 2013, Mr. DC Eagle 2014, and Mr. NY Eagle 2014.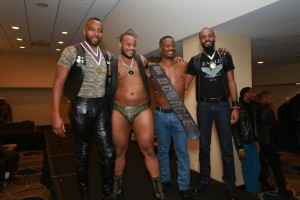 Congratulations to all the participants and to SMYAL!
For more pics from the event, go to MAL/MAL 2014